Walk in Darkness; Run in Light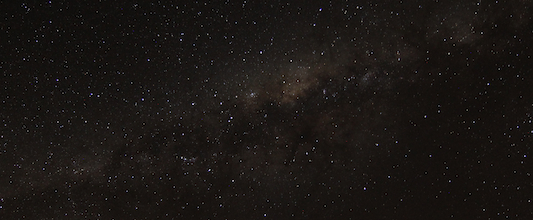 My predawn beach experience, April 9, 2014.
I want to relate my predawn beach experience. My walk was enlivening for me. Yes, it was a today is the first day of the rest of my life moment. Yet, the next day I was tired, sluggish, forcing myself to pick the next thing to do.  I always keep a surplus of left undone things. My life came crashing back just as the surf with the rising tide. A quiet surf is a more accurate description of my early morning walk/run. Even though I want to convey the moment, and it was a special time for me. I do not write to convey something unique. My life is not different than yours. I will soon be back in emotional paralysis brought on by the searing memories of my failures.  It was like the last game of a season, a marker in the passage of time, I still appear the same person before I took the walk. I can assure you auras are not visible, nor will you hear clever sound effects to accentuate the moment I turn and greet you. This essay of reflection is the final in the unity blog, journey.
Currituck Lighthouse
Nancy and I had gone to Corolla NC to experience a few days on the Outer Banks. Nancy loves a beach and the sound of the surf. I would rather have visited Shiloh NMP in Tennessee. It was a trip to celebrate our 31st anniversary, which is actually April 16. A four-day jaunt to the Outer Banks does allow imagination to run with the mystery of romantic appeal.  In contrast to tramping over Shiloh battlefield retracing heroic actions and tragic violence. I haven't been married this long without knowing when surrendering to the appeal of a romantic gesture is best. A missed side benefit, Memphis with great BBQ is on the way to Shiloh, really BBQ is not meant to be that vinegary stuff in North Carolina.  Then there is the sand; sand gets everywhere especially in my toes, shoes, socks, pockets, etc.  I will not further dampen the romantic musing of a beach get away with tales of the blister between my toes from our last visit. Going in the offseason is a nice contrast to being there in the peak of summer. It allowed for the complete solitude of my morning on the beach, which in spite of the sand was a special experience.
This will be the last update on my twelve-week gym challenge. I have worked hard gained abdominal muscle tone; improved my cardio performance, and added some upper body strength. I did not make the weight loss goal. My body is clinging on tenaciously. I am unwilling to pitch the peanut butter, cottage cheese, and triscuits.  I will make my weight goal at a more gradual pace; it fell off so quickly last year. It is hard not to simply will my weight away. I have always focused on where I am going, not allowing the present to hold me back, as my motivation in this fitness effort.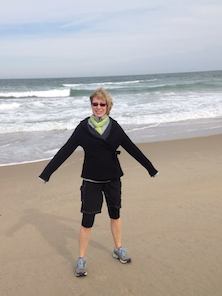 I woke up early after having gone to bed early. I was somewhat concerned because I know my snoring can disturb Nancy. Though snoring is much less of a problem since the fitness and weight loss accomplishments, it is still an occasional disturbance to Nancy. I also really wanted to get a good work out before flying home. I decided I knew where my gym clothes were and I could quietly slip them on.  Silently walk out of the room without disturbing Nancy.  She awoke anyway to remind me the fitness room didn't open until 6 AM. I knew this but hoped it was a suggestion not a timed lock. Nancy's inability to not awaken at any disturbance has always reminded me of the princess and the pea story.  I went downstairs; it was about 4:00 AM, and I could not get in.  I had a cup of the coffee in the lobby deciding what to do.  I did not want to go back to the room. It would awaken Nancy again, and I would have to admit she was right. The beach was just outside the doors. I could repeat one of the walks we had taken. I walked out to decide if this was doable. It was dark; I had my iPhone so searched for sunrise Corolla NC. It popped up with the weather forecast; sunrise time was over an hour away.  I was here with my old knowledge and some modern tools.
The stars were partially visible; it appeared the cloud cover was receding. As my eyes adjusted I could clearly see the surf and distinguish the major features of the beach. It was cold but I had on my long sleeved work out shirt, a hand me down from Alex's high school football career. I raised my hand determined the wind was directly from the north, so if I went south on the beach I could face the wind in daylight.  I pondered for a moment is this a risk? A husband always fleetingly considers what would his wife think, then what is the actual risk?  It was too cold for those proliferous scurrying crabs of last summer. Was there any natural threat? I couldn't imagine one. I could now clearly see well enough to walk. A human predator seemed unlikely.  What could someone want from me, my iPhone 5 was a C not even an S.  I am a farm boy, far more afraid of urban settings than a wilderness. On the other side of the dunes are large beach houses, mostly empty in the off-season. One house after another for miles, developments like this grate on my sensibility of appropriateness, they seem signs of soulless materialism. I was not in a jungle, neither natural, nor urban. My greatest risk was I would be thought eccentric, but I was sentenced eccentric years ago. I started my walk in the dark.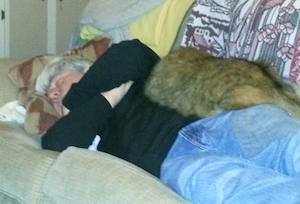 Yes, this is a more natural state for me in the predawn time frame.
I walked south for over an hour, more stars became visible as the cloud cover receded to the east.  At first the Little Dipper and North Star were not visible and then they were. I continued on to Antares. The Milky Way was becoming clear just before night started to give way to light. A couple of quick meteor streaks occurred during my walk. I have often walked in the natural night back in Smithshire – my Shire. I find it fascinating. I have been reading a paperback on our trip, John Keegan's Civil War, no need for airplane mode with a real book. We had just driven down from Norfolk VA, so McCelland's Peninsula Campaign was current history for me. A wit once observed McCelland had everything prepared: a great army, supplies, logistics, an innovative strategy, he only failed in one thing he had brought himself along. The war would have ended much sooner with George Brinton McClellan as the great hero, if he had just stayed in DC as General in Chief.  I was on the Atlantic coast listening to waves roll in, a very rare environment for me. Like McClellan I had brought myself along, I had brought my thought explorations of the past couple of years.  I was in a new environment but I brought along the same mental morass. Churning thoughts in my mythic journey of meaning and truth. Mythic as in maybe none of it is real or has a destination. Pondering first, can such a finite being as myself comprehend the real universe in any meaningful way?
Only two residents had placed lights on their deck and steps over the dunes to the beach. Those looked so garish. I was now completely acclimated; I averted my eyes. I was otherwise undisturbed or intruded upon by the world of men. I walked on soaking in the gradual changes of the night.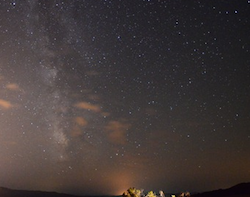 I have gotten cardio fit to the point that I have broken my hour on the elliptical into four fifteen minutes segments to increase the intensity. I have labeled them the petition, gratitude, joy, and vision segments. I fell into my progression of prayer: lifting up my mother, those fighting the ills of this world, acknowledging we often make these ills worse by our own failings and irrational dysfunction. Gratitude to have this privilege, the health to appreciate it, the great beauty of the night, my family, wife, God's greatest gifts to me. The joy segment is somewhat ironic of a name; the third set often requires the most drive to keep my intensity. In addition to finding more inner strength to drive my workout I try to be more open to the Spirit of joy and peace filling my soul. My soul enrichment is often neglected, as my body is more concentrated on producing copious sweat. This early pre-morning it was too cold for any sweat to be pouring from my pores. On the elliptical it is the vision segment that can be short changed, but on this walk the only diversion was myself, occasionally a meteor flare.  I spent the majority of my walk trying to find essentiality in my being.
On a trip planned in observance of our 31st wedding anniversary I thought at first about marriage. My wife's commitment to me in our marriage, I thought about how our love for each other had begun, evolved. I would use the word unconditional love for each other, but that could not be true. Many loves can begin and could develop to being unconditional, but we are human after all. We have limits. Our marriage may feel like that to us as a result of having shown love to each other. An eternal God can love unconditionally, not mortal man. We are assured in our love for each other because over the thirty plus years we have interacted in a way to nourish our relationship. If you want a garden, then you must weed and tend it. If you want to live in relationship of trust and unconditional love, then you have to weed and tend to it as well. Nancy and I have nourished each other that is why our marriage is so meaningful to each other.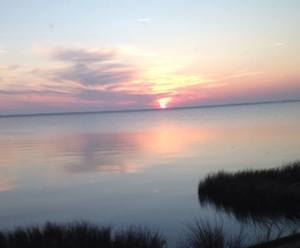 Currituck Sound at sunset
I moved on.  Flowing thoughts on what do I know, understand, and believe about my existence? What is my role in the universe as it was being displayed to me that night? My multiple thoughts cannot coherently be communicated in a focused narrative, but I walked in an inner dialog. Examining our ever-expanding knowledge of the world and the infinite worlds around us. Forced to consider the universe and possibly the multiple universes around us. Will the theorists of the cosmos ever stop? Vastness compared in relation to the somewhat cold lump of flesh moving down the beach. Walking south with the wind I became semi conscious of the motion, surf, irregularities of the beach, my body/mind was reflectively observing, controlling my progress. I watched as the world transitioned from a cloud-shrouded sky to a clear starry expanse. Time was moving from night to dawn, as my mind moved from awe back to the insignificant speck. I examined unity in spirit; all the cosmos on display. At least the part observable to the naked eye that night. Our universe for all we know may be a bubble of spittle in some other vaster dimension. Whatever, the reality of the universe humanity has aspired to understand it. I know I am a part of it, if only vaguely aware of the reality I exist in.
View from the top Currituck Lighthouse
Forgottonia is a place where you can endlessly wander the lonely roads, and never once miss the fast lane. The name Forgottonia captures an image of a region, off the beaten path, which is very true of Western Illinois.


Return to Illinois Observer Index